Reflections Custom & Stock Photo-Magnets


(We are selling this souvenir part of our business - Call us if you are interested

-
Contact Us
)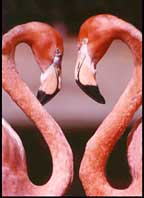 Stock Magnet Section:
(Wholesale and Retail)
(For Retail Gifts or Wholesale to Gift and Souvenir Shops)

Our Handmade Souvenir Style Photo-Magnets are made with the highest quality Kodak Royal Gold Photographic paper and are waterproof.
Actual photos are mounted on heavy duty thick full magnetic backing, about the thickness of a dime, much stiffer and sturdier than other thinner styles of flexible magnets.
The 2 1/2 by 3 1/2" magnets are hand-crafted here in our studio. Made in the USA.

We make a very nice quality photographic magnet that we sell wholesale to gift shops or souvenir shops. Custom and stock refrigerator magnets can be printed with your town, organization or any personalized wording. We also make another nice style photo and clip art magnets for wedding favors, party favors, conventions, event planning, gift baskets, promotional advertising, resale, etc.

You can order any of our stock magnets and other products from our web catalog. Ordering Information is located on each page. Ordering more than 3 stock magnets qualifies for quantity discounts.
Wholesale inquiries for stores welcome.

Subjects include: Angels, flowers, animals, art masterpieces, religious art, Indians, nature, San Francisco, tourist attractions, humorous coffee themes, vegetarian, earth flags, cats, mammals, birds, humorous cows, seashore, pigs, butterflies, New Age, hot air balloons, tourist towns and areas, and more ... (We have over 500 stock images to choose from).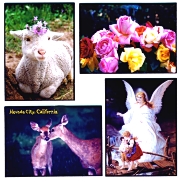 Click here to enlarge above picture to view actual size magnets (2 1/2 by 3 1/2 inches)


Click on the following links to view each category:
Flowers, Butterflies, Balloons
Cats, Pigs, Farm Animals, No S"moo"king Animals
Cows and Humorous Cows on Vacation
Indians, Western, Miscellaneous
Miscellaneous Quirky, Humorous, New Age, Hemp Themes
More Hemp Themes/and Hemp Seed Earrings
More Masterpiece Art/Romantic Images and more
Masterpiece Religious Art and Nostalgic Christmas Scenes
Snow scenes, Covered Bridges, Gold Panning
San Francisco Scenes
and "I Left my Heart in San Francisco" Musical Magnets
Point Reyes National Seashore and Lighthouse
More California Scenes and Towns
Cities and Tourist Areas in the USA


* * * * * * * * * * * * * * * * * * * * * * * * * *

Our specialty: Wedding magnets from your photo or our stock photo images or clip art:
Custom Wedding Magnet Favors & "Save-The-Date!" Magnets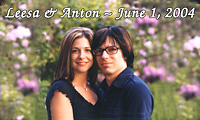 ...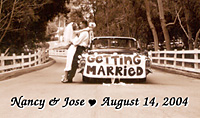 ...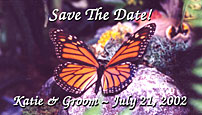 Custom Image Stock Image Stock Image
Wedding magnets can be made from your photograph or snapshot, drawing or artwork.
Imprinted with your names wedding date or any custom wording.
Photos or drawings can be sent to us via regular mail or email.
Or you can use any image from our web catalog of romantic or scenic images as a background for your custom magnets, Save The Date Calendar Style Magnets, Place Card Magnets and more.
We also have simple one color magnets with a large selection of wedding clip-art to choose from.
Also our fun Mini-Word Magnets with 55 detachable words plus your detachable photo.
Our magnets are great for any special event: birth announcements, anniversaries, parties and more...

Click here For The Wedding Section:
www.MyWeddingMagnets.com & www.SaveTheDateMagnets.com
* * * * * * * * * * * * * * * * * * * * * * * * * *
~ ~ ~ ~ ~ ~ ~ ~ ~ ~ ~ ~ ~ ~ ~ ~ ~ ~ ~ ~
Looking for Sales Reps or our Stock Photo Magnets and Earth Flags
1. Your Company Name

2. The type of business you are engaged in (Gift Shop, Resort, B & B, event planning, private business for promotional gifts or resale, artist, photographer, manufacturer, museum, etc.).

3. Include your name, address and phone number.

4. Very Important: Let us know which type of products you are interested in: custom and/or stock magnets or one of our other products. Please email us or call us at (530)273-9378 for any requests for pricing information, and it is very important that you make sure to tell us which type of magnets or other products that you are interested in.



back to homepage: www.photomagnets.com


P.S. We are looking for sales representatives to call on stores!! Many territories open. Call us!!

Reflections
P.O. Box 1163
Rough & Ready, CA 95975
(530)273-9378

Thank you!!