Static Cling Window Vinyl Signs and Window Decals for Business

www.WindowClingSigns.com

www.StorefrontSigns.com

www.StoreWindowSigns.com
~

No Sales Tax!!!

(

Except for Residents of California) ~
Stock Storefront Signs Below ~ Any word or words on our Stock Signs

can be changed

~ we also make Custom Static Cling Signs and Window Decals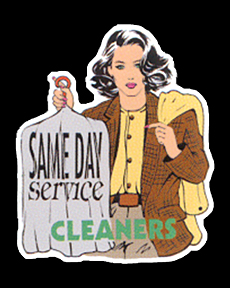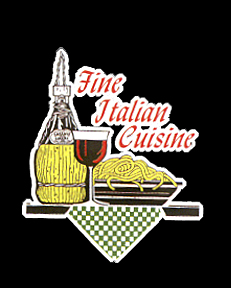 All signs are cut around the image as above ~ the black represents the window background.

Below are some of the designs we have for businesses.


Click on the images or the links below

to see all designs in the different categories:
Restaurants and Food, Dentistry,

Chiropractor,

Pets and Fish, Martial Arts, Laundry, Weddings, Clothing, Hair Salon, Nails and more


Also available as adhesive backed decals for windows or walls at no extra charge.


ANY OF OUR STOCK SIGNS CAN BE CUSTOMIZED
You can change any of the words in the signs for an extra $39.95
You can change any of the colors in the signs for an extra $29.95


So some of our Designs and images for specific businesses may also apply to your business
using a different word or the Name of your Store in the sign.

Or any business, just change the words to fit your business for custom signs with our stock images.
For example ~ Instead of the word TACOS in the above sign, we could put:
HATS or POTTERY or MARIA'S or COSTUMES, etc.
Instead of NAILS ~ we could change it to GIFTS, ROSES, RUBY'S, PERFUME, JEWELRY, SPA etc.
Instead of PROFESSIONAL CLEANERS ~ Professional Services, Classy Apparel, JR Consulting, etc.
Instead of HAIRCUTS Men & Women ~ CUT YOUR TAXES, WE'VE SLASHED PRICES, etc.


Very High Quality Static Cling Windo Signs and Decals.


Click below for Static Cling Signs for:


Restaurant Signs, Images of Food, Kids, Asian Images

Pet Supplies and Pet Grooming, Pets, Animals, Reptiles and Fish Images
Hair Salon, Images of Women, Men, Kids
Nail Salons, Images of Women, Hands, Bottles, Flowers
Dry Cleaning & Laundry, Images of Women, Men, Clothes, Sewing Machines
(also Shoe Repair, Sewing and Alterations, Wedding Gowns, clothing)

Dentistry, Images of Men, Women, Kids, Toothbrushes, Teeth, Apples
Chiropractors, Massage, Acupuncture - People, Bodies, Hands, Planet Earth
Medical: Optometry, Pediatrics, Podiatry, Pharmacy
Martial Arts ~ Kids, Dragon and Asian Symbols
(Karate, Kung Fu, Judo, Aikido, Kick Boxing, Taikwondo, Self Defense)



******************************************************************************


These range is size approximately 24" to 48"

One these pages is just a sampling of the signs we have.
We have many more signs just ask us what you are looking for.


Let us know what you are looking for!

Please call us for updated prices as they have all gone up in price
(530)273-9378


We don't have a printed catalog to send out.
If you have any questions, call us.




******************************************

All our our Signs are "Made to Order" and you will need to have a little patience
as our production schedule is currently running is 6-8 weeks.

******************************************

******************************************************************************

We also can make

CUSTOM

STATIC

CLING

SIGNS

and

WINDOW

DECALS

in full color
from your photograph, graphic, logo and text.
For Details ~

www.CustomClingSigns.com



Colorful Window Signs advertise your products and services to potential customers!


Easy to apply to the inside of your Storefront window or door.
Signs can be removed, repositioned and reused, will not fade and will last for years and years.

Why pay a sign company big money to come out and apply your signs?
Do it yourself in less than five minutes! You'll get a professional looking sign in minutes that will attract more attention to your store, continually attracting more customers and more business!

Many business owners who have purchased our decals have noticed a substantial increase of
new customers (up to 30 %) since installing the window decals. Well worth the small
investment that will pay for itself in no time!

These signs range is size from approximately 24" to 48"
Call us for Current Prices.


On our stock designs, the actual size does not have a square white background ~
They screen printed and are cut and follow the contour of the design.


******************************************************************************



The signs are clear static cling with just the colored letters outlined in a white border.
(there is NO black border on the signs

~ the black represents the window background

)
They are approximately 24-26 inches long by 6 inches tall.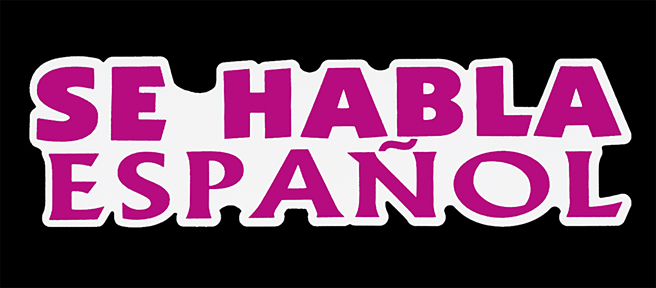 LIMITED TIME SPECIAL ~ BUY 1 or our StoreFront Static Cling Stock Signs
and we can add as many of the word signs ($29.99 value) to your order for only $24.99 each!
Above is one example of the style ~ The signs are just the words with the White Borders.
This sign was taken on a window looking out, so it shows the trees outside in the background.
Click white bordered word signs to see the other signs


All our our Signs are "Made to Order" and production time is usually about 15 working days,
however, our production schedule is currently running about 6 weeks, then they are shipped via UPS from California.
Reflections
P.O. Box 1163
Rough & Ready, CA 95975

Call for sizes and prices: (530) 273-9378
We don't have a printed catalog to send out.
If you have any questions call us

..

Back to Static Cling Letters ~ www.clingletters.com

Custom Window Cling Signs and Decals ~ www.CustomClingSigns.com

100's of White bordered static cling word signs
New Easy to Use Portable Sidewalk Signs ~ www.tipandroll.com

Custom Photo-Magnets, Business Card Magnets, Sports Schedule & Calendar Magnets
and Custom Photo Business Cards

www.custommagneticvehiclesigns.com
Back to Home: www.photomagnets.com